Akkodis help you accelerate innovation by providing comprehensive tech and engineering expertise as well as end-to-end talent management services to gain a competitive edge. Akkodis is a global digital engineering company and Smart Industry leader. As a trusted technology partner to various industries worldwide, we are headquartered in Switzerland and operate as part of the Adecco Group. Our comprehensive range of consulting, solutions, talent, and academy services enables clients to progress in their digital transformation journey. We co-create and pioneer solutions that help solve major challenges, from accelerating the transition to clean energy and green mobility to improving user and patient-centricity.

In the SmartDelta project, Akkodis is both a use-case and solution provider. A prime example of Akkodis' capabilities in the e-mobility sector is EVACharge, which provides smart vehicle charging based on ISO15118 communication. This use case exemplifies the dynamic and rapidly evolving nature of the market, which necessitates agile and efficient development processes while maintaining a high standard of quality. Akkodis also acts as a solution provider by implementing and testing concepts as a part of a corpus-based approach. This includes features such as ISO15118 parsing, git-based requirements engineering, smart traceability using topic modeling, similarity analysis on different artifact levels, automatic log classification, and model generation. In addition, Akkodis is leading the industrial use cases work package, e.g., coordinating the use cases from eight different countries with the SmartDelta solutions.
"The rise of electric vehicles has brought disruptive changes to this market. To thrive in the global competition, it is crucial to adopt an agile and high-quality development approach that focuses on smart features and advanced connectivity.

SmartDelta aligns with our vision of an intelligent development process and is bolstered by advanced tools. These solutions will aid in effectively addressing the persistent trade-off between development speed, quality, and costs. By doing so, they will enhance the market competitiveness of Akkodis and provide comprehensive support to all developers in creating exceptional products."

Akkodis team in SmartDelta
In SmartDelta, Akkodis has grouped their use case and specified the requirements into five user stories. These user stories are part of our vision for a cutting-edge development process, which breaks down the silos of different knowledge areas inside a project of different software artifacts stored in different tools and binary formats. This presents a challenge as it hinders the unrestricted exchange of knowledge, leading to inefficiencies, sluggish development, and an increased likelihood of errors. The concepts underlying the user stories align with our vision of adopting a corpus-based approach. The corpus fosters extensive transparency, while the surrounding tools facilitate efficient access to the knowledge it contains. As SmartDelta takes strides towards realizing this vision, Akkodis' user stories center around git-based requirements management, similarity, and re-use analysis, automated architectural visualizations, and model generation.
Meet the Akkodis team involved in SmartDelta: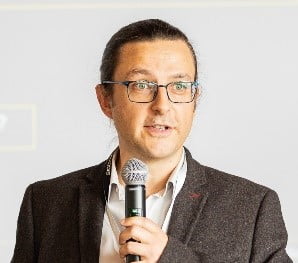 Nicolas Bonnotte heads the Akkodis Research department of Akkodis Germany and is responsible for the innovation strategy in cutting-edge areas such as autonomous vehicles, smart charging, Industry 5.0, and quantum computing. His primary emphasis has been on cultivating research and expertise in the digital realm, with a strong focus on practical application within the industry.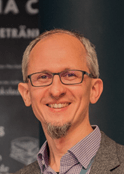 Dr.-Ing. Andreas Dreschinski is an R&D project manager at the Akkodis Research Department. Having spent numerous years in model-based software development and automatic code generation, he has acquired extensive experience in the processes of Automotive SPICE and ISO26262. Currently, his research revolves around exploring methodologies and tools aimed at enhancing the agility, efficiency, and reliability of software-intensive projects for the collective benefit of everyone involved.
Akkodis on the web: