Software AG simplifies the connected world. Founded in 1969, it helps deliver the experiences that employees, partners, and customers now expect. Its technology creates the digital backbone that integrates applications, devices, data, and clouds; empowers streamlined processes; and connects "things" like sensors, devices, and machines. It helps 10,000+ organizations to become truly connected enterprises and make smarter decisions faster. The company has more than 5,000 employees across more than 70 countries and annual revenue of over €830 million.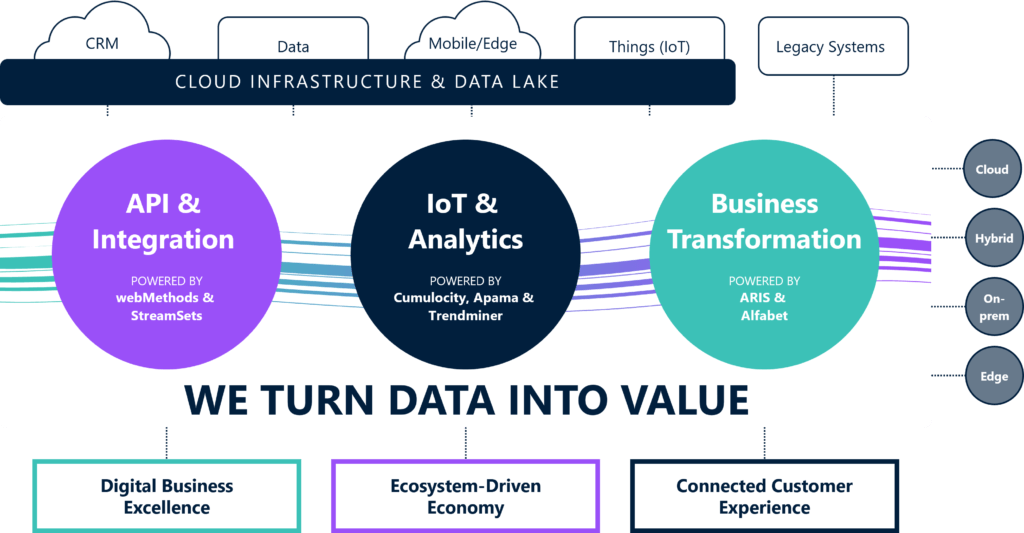 Software AG provides a use case to SmartDelta to verify concepts, implement methodologies and integrate toolchains. Software AG focuses on automated ML/AI solutions to improve software quality and security-related aspects in enterprise software. Software AG implements and tests concepts like automated labeling of issues, giving developers early feedback regarding code quality and security issues, and an improved prioritization and selection of test cases, as well as some research into automated software analysis and refactoring. Software AG will support the SmartDelta partners by evaluating and testing the tools developed in SmartDelta in the context of Software AG's use case.
"SmartDelta allows Software AG to benefit from the latest research to improve Software AG's software development process and toolchain, reducing the amount of re-work caused by quality issues. Software AG sees SmartDelta as a source of a competitive advantage that will improve Software AG's market competitiveness through even higher quality products, reduced costs and time to market, and increased customer satisfaction."

Software AG team in SmartDelta
So far, Software AG has specified a detailed vision for a cutting-edge development process. The use case "Continuous security and quality improvement in enterprise software" defines user stories and corresponding requirements that focus on Product Development, Code Reuse, Re-factoring, and Product Testing in the context of enterprise-scale software development. Software AG aims to incorporate the tools and solutions developed in SmartDelta into its existing toolchain and processes within R&D to further improve the quality of its products and to speed up the time to market.
Meet the Software AG team involved in SmartDelta: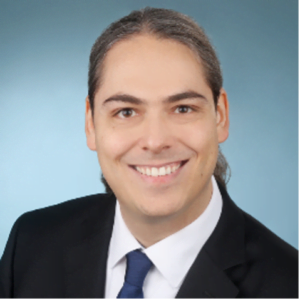 Martin Heß is a Researcher at Software AG Research. Martin Heß is also the project leader for SmartDelta at Software AG and is the coordinator of the SmartDelta German sub-consortium. He studied Computer Science and Visual Computing at the University of Darmstadt, Germany, where he received his Ph.D. in Computer Science. Since 2019, Martin Heß manages and coordinates Software AG's research activities in German and European research projects, such as Auditing ML-based Data-Driven Services (AUDIo) and the H2020 project Zero Defects Manufacturing Platform (ZDMP).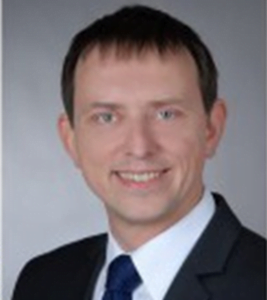 Albert Zenkoff is Security Architect at Software AG. He obtained a Master's degree in Information Processing and Measurement Systems at the Electrotechnical University in St-Petersburg, Russia, and an MBA at the United Business Institutes in Brussels, Belgium. He has worked in both senior technical and management roles in areas ranging from embedded devices like smart cards and robotics to large-scale on-demand video entertainment and telecommunications systems. He participated in EU trailblazers and industry forums and authored several international standards. Currently, he oversees the security architecture efforts at Software AG and coordinates joint security research projects.
Software AG on the Web: